With rapid advancement, technology is making everyone's life easier. Every step of our daily life has now become technology-bound. Students are also taking classes and learning through online mode. Using gadgets for learning purposes can help students in their academic performance. However, excessive and constant use of the internet affects their physical and mental health as well. Therefore using parental control apps has become necessary for parents to monitor and limit their children's digital habits. One of the commonly used and popular parental control apps is Net Nanny. It helps monitor online activity, protect children from harmful content on the internet, limit screen time, and keep their website browsing secure in real-time through effectual content filtering.
Is there any other system as equally effective as Net Nanny? The answer is affirmative. This article will talk about the top 9 Net Nanny alternatives that give you full visibility and control over your children's online activities and keep internet browsing safe.
Top 9 Net Nanny Alternatives
Let's dive in:
1. CacheGuard-OS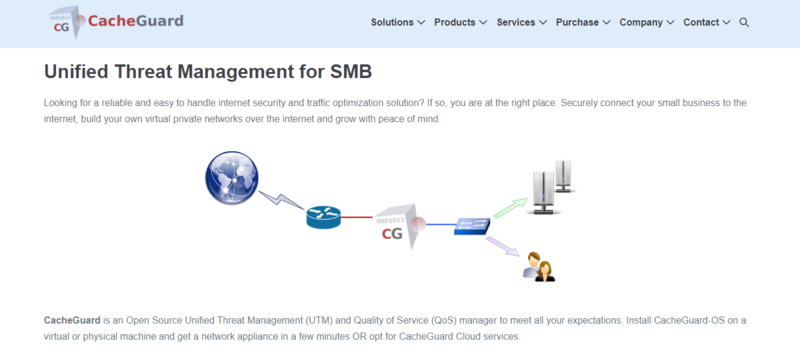 CacheGuard-OS is an open-source network threat management software. It includes Unified Threat Management (UTM) that embeds web proxy, antivirus gateway, VPN server, URL filter, web application firewall, and much more. On the other hand, its Quality of Service (QoS) integrates network bandwidth manager, traffic logger, traffic shaper, web content catching system, web application delivery controller, and much more. This software secures and optimizes your network traffic efficiently and quickly.
2. S'moresUp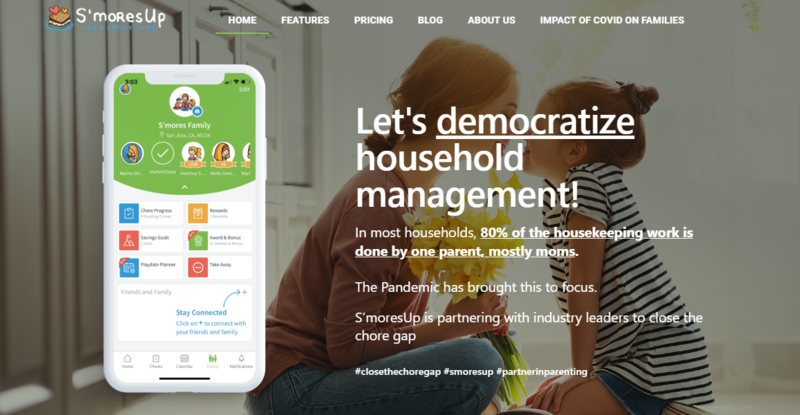 This is a smart parenting app that helps you manage household chores, fix a routine for your children, organize family time, handle finances, establish healthy habits and ensure online safety. By installing this, you can have a bird's eye view of your kids' online activity, and have an insight into their long-term online behavioral trend, such as how they set goals, whether the goals get completed on time, etc. The app does not share your personal data anywhere. It ensures complete security.
3. Boomerang Parental Control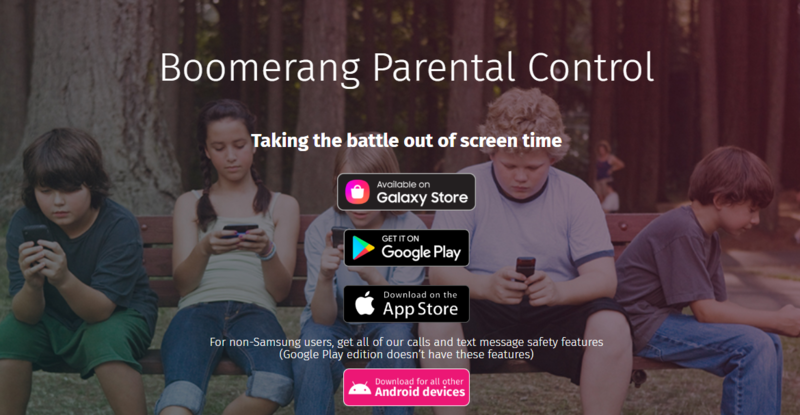 This app allows you to monitor your children's digital habits, reduce their screen time and ensure safe browsing for them. You can even block or approve particular apps when your children try to install those on their devices. In addition, this app offers a 24/7 location tracking facility. Call and text monitoring is also possible. Above all, with the help of Boomerang, you can monitor the YouTube app, check its search history and review watched videos on your children's phones.
4. Norton Family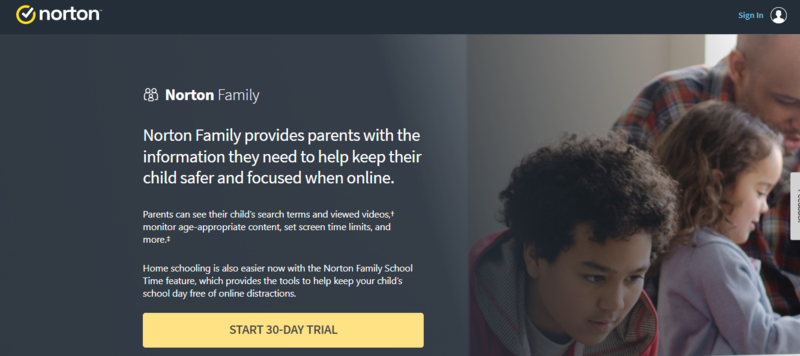 With this Cloud-based parental control app, you can monitor your kids' online activity, find out possible cyber threats and protect your kids from any potential cyberbullying. You can check your kids' online search history, keep an eye on age-appropriate content, regulate screen time, and help them stay focused on their studies. If your children have a habit of constantly checking and browsing mobile phones while studying, with Norton Family, you can protect their learning session or study time from any sort of online distraction.
5. K9 Web Protection
As the name suggests, K9 Web Protection gives complete online security. You can use it for protecting your kids from accessing dangerous content online. This software is also useful for keeping devices free from malware and internet security threats. It helps you keep tabs on internet scams and the latest suspicious content on the internet. Besides being a parental control tool, K9 Web Protection also acts as an ad blocker or DNS resolver in your system.
6. DansGuardian
This acts as a web content filter, controlling which content an internet user can access. Following various methods, such as URL filtering, phrase matching, PICS filtering, etc. DansGuardian filters the content of a particular website and prevents a user from browsing. This is easy to set up and configure. Use this tool to tailor online content filtering to keep your child away from harmful content online.
7.Easy Phone Track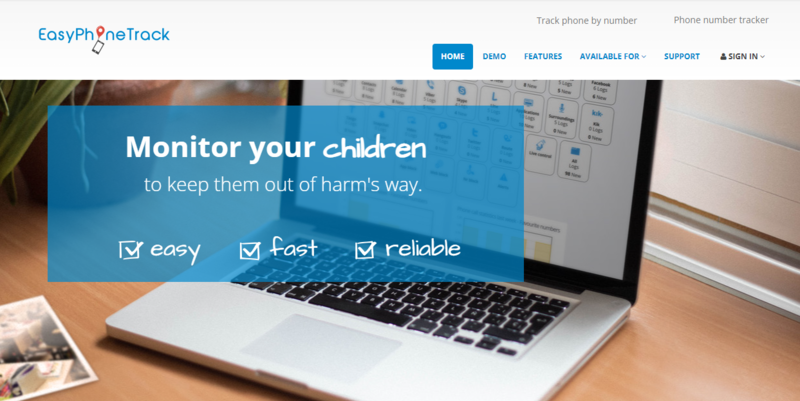 This is a perfect app for those who worry about their children's online safety. Easy Phone Track allows you to monitor calls, texts, shared photos, online search history, and GPS location. In other words, you can control your children's phones remotely. You can protect your children from potential cyberbullying and ensure their good mental health.
8. Mobisafer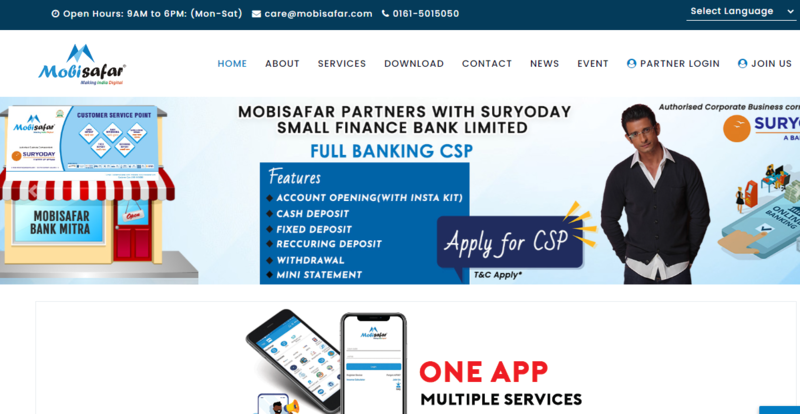 This is another useful app that enables you to track a phone and control it remotely. You can track a phone's location, monitor calls and texts, record calls, and keep an eye on various social media messages and online activities. In addition, you can have a secure backup of all your important data in your phone. You can install this app in your device without leaving any trace. The app will be hidden in the device, and therefore you can track your children's phones without letting them know about it.
9. Protectr
This parental control app allows you to have access to call logs, text logs, internet activity, and app management on your children's phones. As a result, you can protect your children from facing potential cyber threats and checking inappropriate web content. You can monitor your children's internet activity, control the apps on their phones and run web filtering. The app supports 7 different languages and is protected by a unique user-defined pin.
Final thoughts,
All the above-discussed apps can be considered as some of the most effective Net Nanny alternatives. However, when it comes to finding the best Net Nanny alternative parental control app, the discussion cannot be completed without mentioning the leading parental monitoring app, named TiSPY. Considered as the world's fastest & lightest cell phone spy software, TiSPY has many more features than a simple parental monitoring app. It shows an easy and effective way to regulate your children's online activities, track GPS location and save them from any possible danger when they are physically not near you.
So, are you all set to install a parental control app on your device? Hope this list helps pick the best-suited app for you. Which one is your favorite? Is there any other app you are already using? Do share your experience and enrich this list of Net Nanny alternative apps. We'd be glad to know.