With the advent of the digital age, parenting has become a huge kind of concern for parents all around the world. The current pace of technology has posed many challenges for parents, and they might struggle to keep up with this revolution in devices. As dangerous content is present everywhere on the internet, parental control becomes necessary.
To protect kids from the risks of digital technology, parents have started resorting to excellent tools. These tools include parental control apps that help to keep your kids safe from the hazards of online surfing. Parental control tools help to refrain kids from accessing a wide variety of inappropriate content.
Benefits of using AI-powered parental apps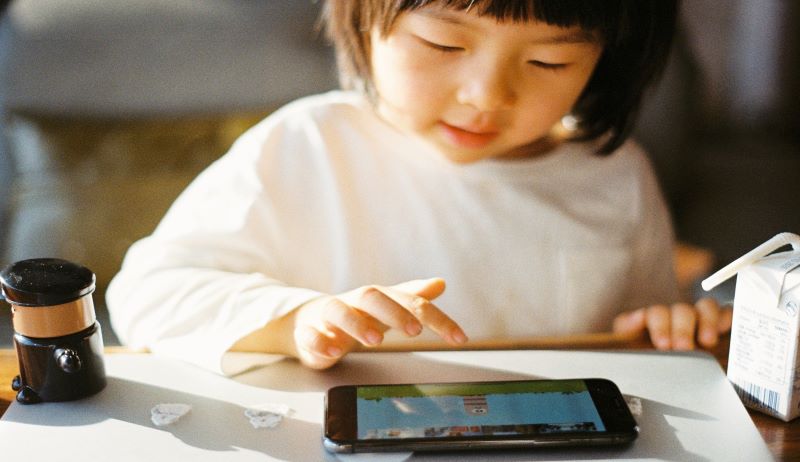 1. Easily detect false or questionable content
As questionable content is present everywhere on the Internet, parents must shield their kids by detecting false activities. AI-powered parental controls apps are highly effective in taking control of what content children are exposed to. These controls stop kids from accessing inappropriate material and save them from dark activity.
2. Ability to fight against cyberbullying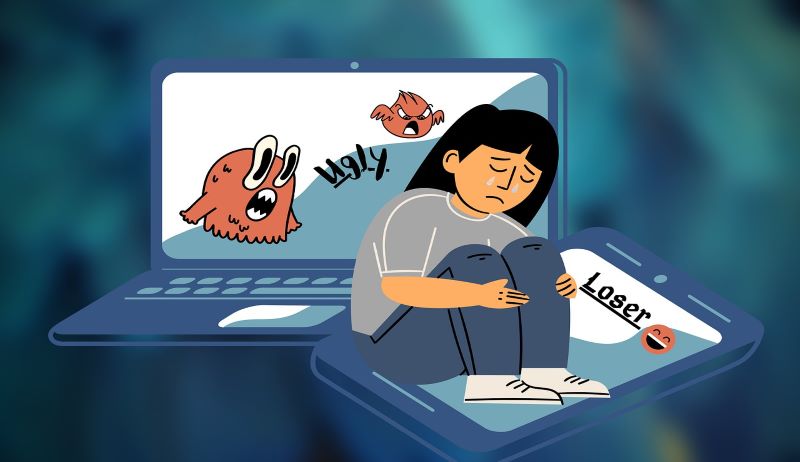 One of the biggest concerns for parents is cyberbullying. The coming of smarter cell phone and faster internet has made our kids more dependable and attracted towards cyber threat. Thus AI-powered parental control apps is highly needed for parents to monitor their child's activity online.
3. Can help you to understand the dark content
The teens regularly use the internet and they are also exposed to unwanted dark content on the web. Popular networks, apps, and games make children secretive about online use. Parents must notice these signs and AI plays a crucial role in this. AI-powered parental control apps help to share the photos, messages, and URLs those kids use with parents.

4. User-friendly interface
AI-powered parental apps are easy to use even for tech-naïve parents. There are several rules and ways to use these tool but, it has easy-to-use and accessible dashboards that help the parents to monitor their kid's activities easily.


5. Help in knowing your child mental status through texting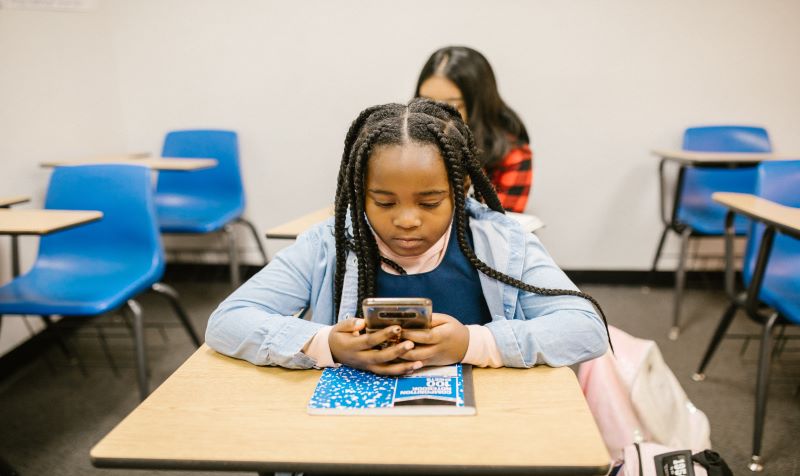 The biggest advantage of AI-powered apps is that it helps parents to understand their child's mental status. By going through their text messages and surfing activity, parents can get an idea of what is going through the mind of the children.
6. Optimal monitoring and tracking performance
AI-powered parental apps have an interactive dashboard with optimal monitoring and tracking features. This helps parents to track all the suspicious activities that kids can indulge in through their devices.

7. Build strong trust among the parents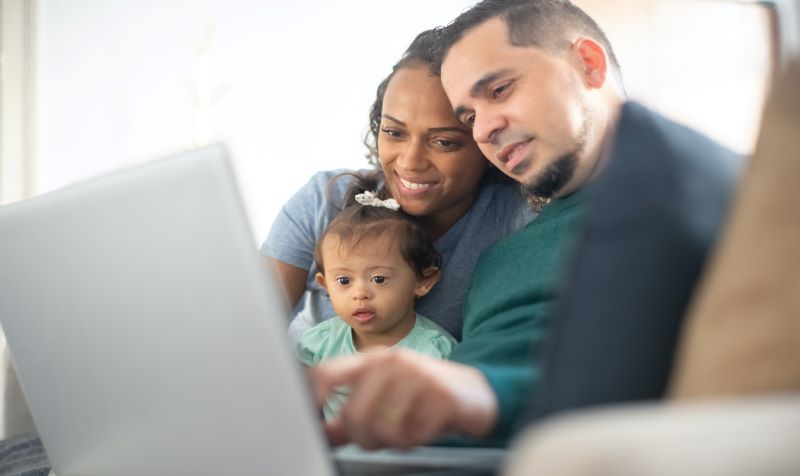 A parental control app helps to strengthen the trust between parents. The trust can be built when the kids demonstrate responsible behavior and respect the guidelines set for them. Kids understand that the parents have their best interests at heart, and this improves the level of trust.
8. Maintain the mental health of a child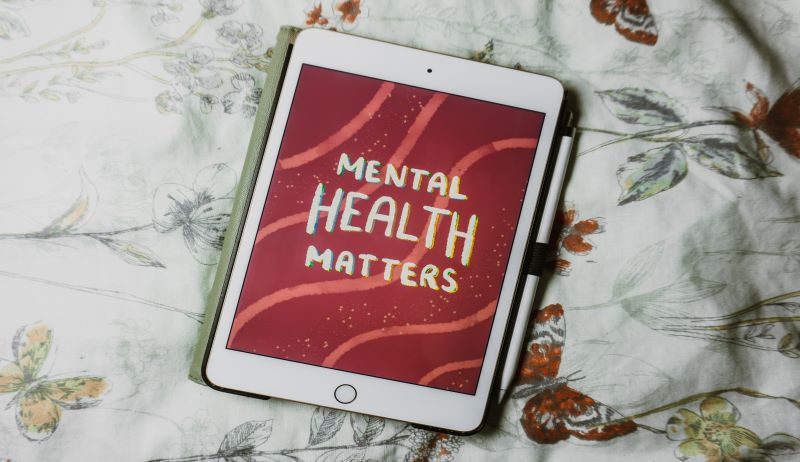 As kids are protected from dark and malicious content online, they tend to be not exposed to any harmful content online. This helps to keep the children safe and protects them physically and mentally.
Best AI Parental Control Apps To Track Your Child's Online Behavior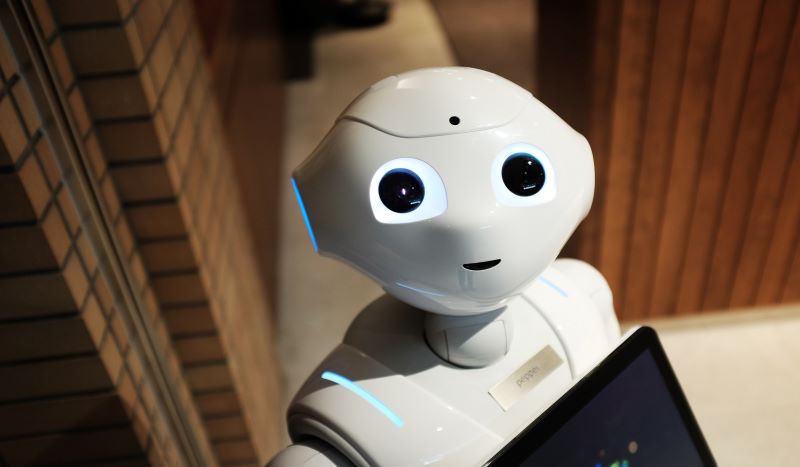 1. Google Family Link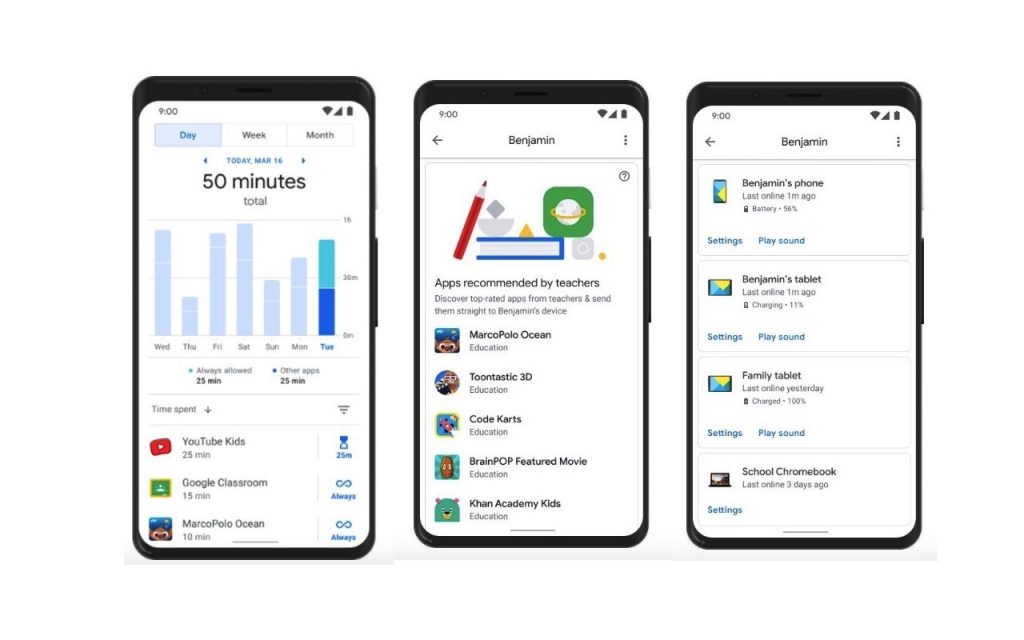 If you want a free parental app that lets you control screen time, manage apps, and track the child's location, then Google Family Link is a great choice. It can be installed in addition to Kaspersky or Qustodio for better browsing protection.
2. Net Nanny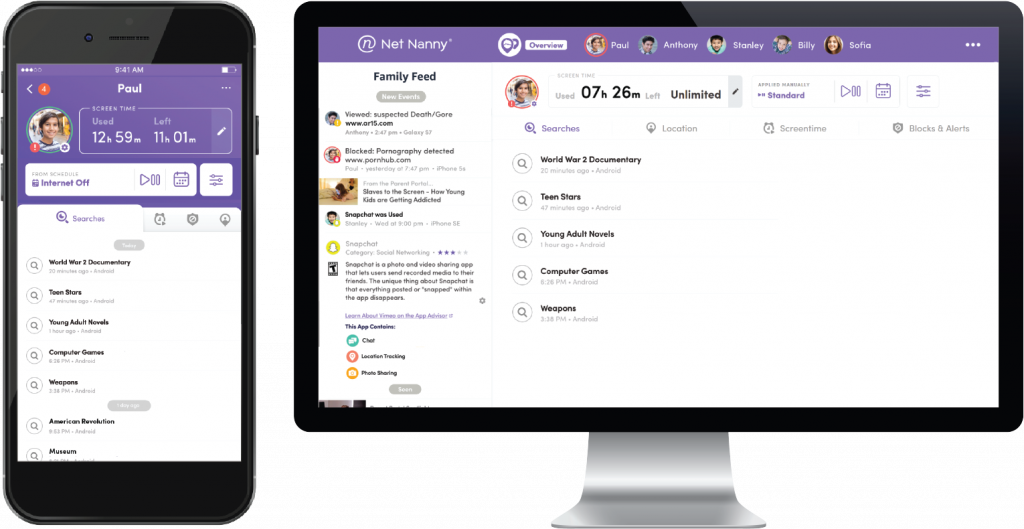 If you want a parental app that is a little costly and provides web filters, then Net Nanny is one option, but it does not offer a trial period.
3. Norton Family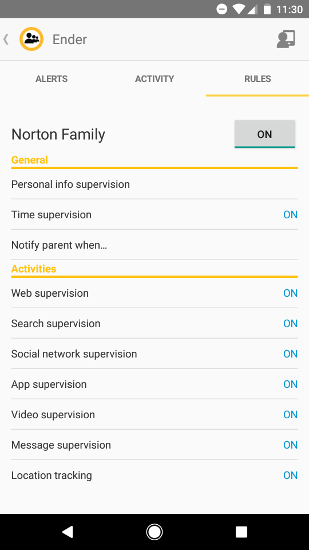 Norton is one of the best apps to track kids' phones. It can be installed on multiple devices with a single subscription. If you have Norton Family, then you can be carefree about the child using a smartphone. You need to set up website control on a device, and this would be shared across every device.
4. Kaspersky Safe Kids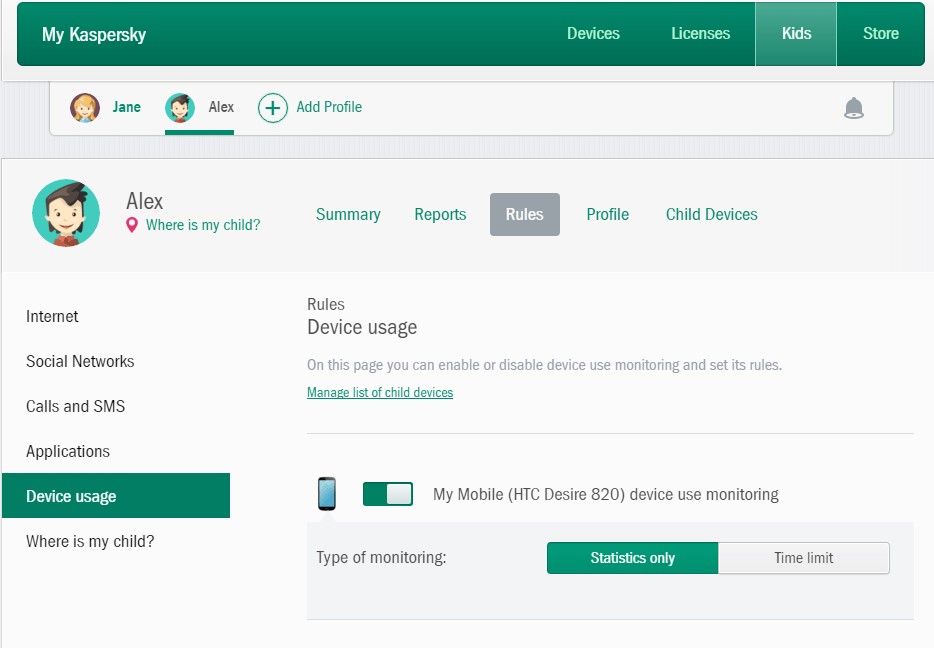 This is a great app that is at a low price. It helps you protect about 500 devices with Kaspersky's premium features. Kaspersky safe kids app makes it simple and easy for parents to afford parental control protection.
5. Qustodio
To get regular updates about your kid's online activities and make your parenting choices better, you should trust Qustodio. It gives a daily or a weekly activity report with detailed data and stats. This helps you to make informed decisions about which apps to be blocked, limiting screen time, or cyberbullying.
6. Bark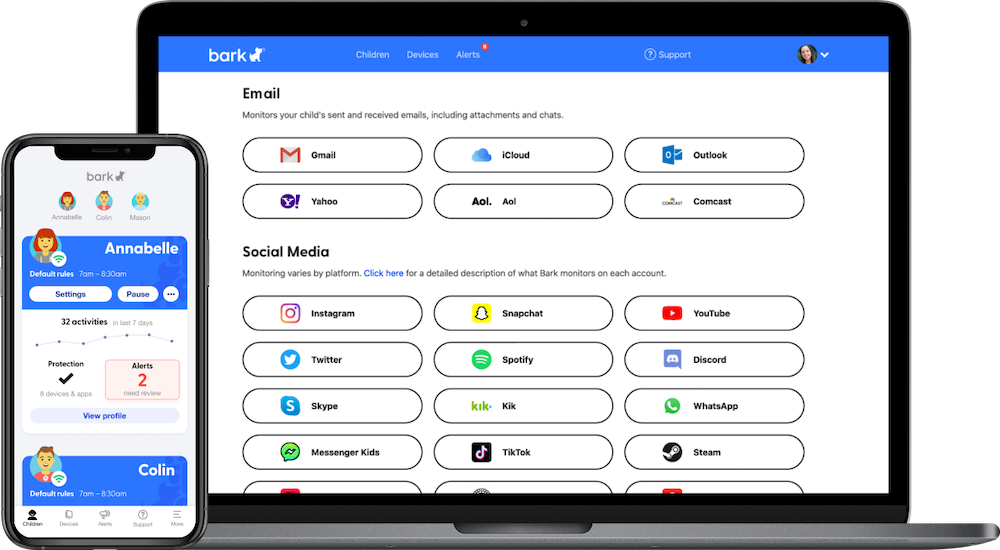 Bark is a great android parental control app that monitors social media and does not simply block these harmful apps. The kids get a chance to use social media apps responsibly, and the parents get an alert message if any concerning messages are exchanged. It provides features like computer monitoring, social media monitoring, text messages monitoring, and text and email alerts.
7. Safe Lagoon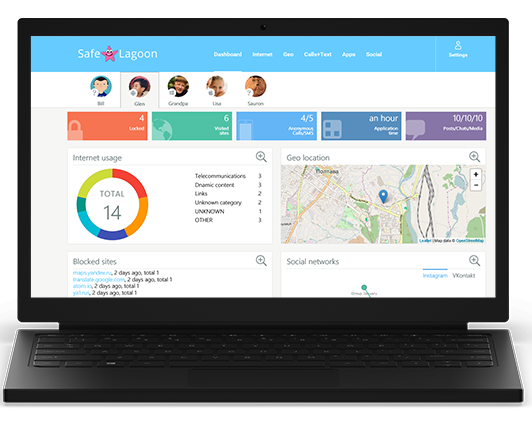 This is the award-winning parental control app that always uses AI to protect your child online. Safe Lagoon is an iOS based parental control app that helps parents in protecting kids from cyberbullying and allows them to control their online activity.
8. Boomerang Parental Control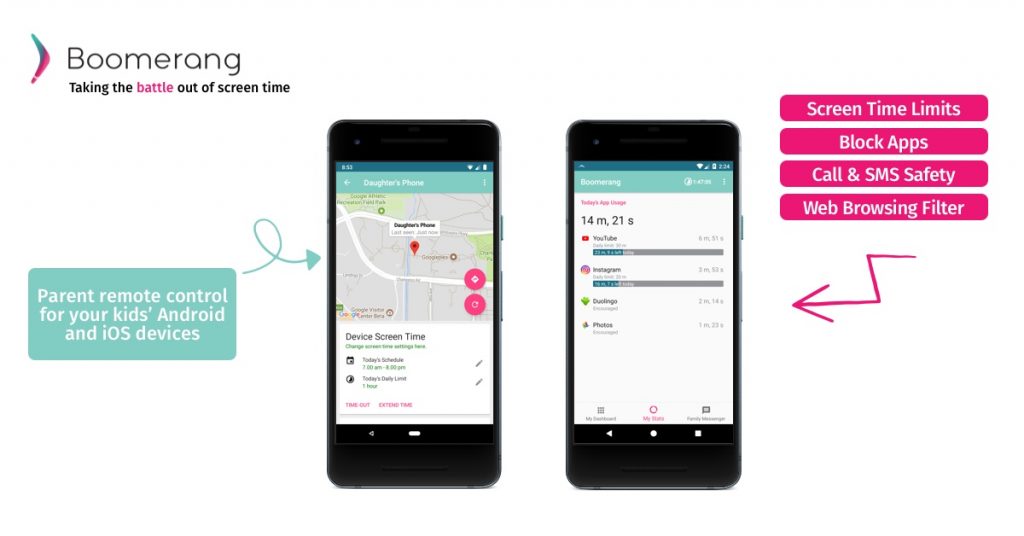 When it comes to younger kids, Boomerang is one of the good phone monitoring apps for parents. It helps kids use social media responsibly. It doesn't offer email or social media, and it features a safe web browser that lets the parents block unsafe apps. Most of the features in the Boomerang app are available on Android devices.
Essential things you must consider before selecting a parental control app
Most parents are worried about allowing their kids to use digital devices, but parental control apps have made it easier for them. When it comes to choosing the right parental app, there are some factors which must be considered before you start buying. Firstly, the app must help parents to track records of phone calls, SMS, social media apps and websites visited.
Secondly, the app should be compatible and should work across devices. It should also have an interactive dashboard so that it is easy to use for parents that provide advanced monitoring. For more info, you can visit us here.